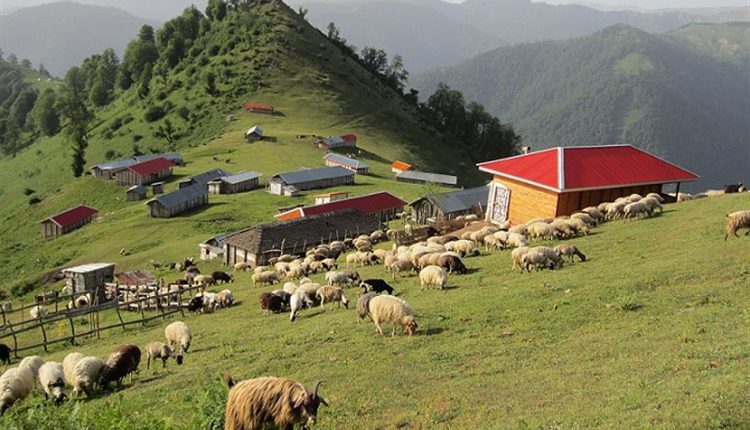 A journey to the Iilagh Khani's hotel in the Masal, Gilan
Nature has always been a haven for human to take away the ups and downs of urban life. Iran's four-season nature, with a wide variety of natural phenomena (mountains, seas, deserts, forests, caves, waterfalls, etc.) is able to satisfy everyone's tastes and make a different proposal for everyone's leisure.
Gilan province is one of the tourist destinations in Iran which attracts many tourists every year.The lush nature of Gilan province is so delicate that few can ignored it. One of the most important tourist destinations in this province is the city of Masal and its countryside.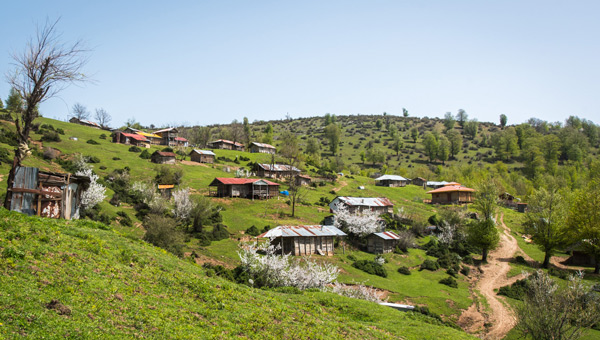 Masal is a city in the Gilan province of Iran, located by the Talesh Mountains, where people speak Talish.  The word masal is "like the mountain" or beside a mountain or a mountain derived from words such as masal, mazal, etc. (Who are the Talish, A, Abdi, 1990). Masal city has a lush and pristine nature with a lot pure beauties including different waterfalls like Veivs waterfall, Khoon waterfall with more than 15 meter height, Ramine waterfal and Tollenesa waterfall with more than 10 meter height.
In the Masal there are more than 17 caves in the large and small size, which biggest of them is Avishoo Cave. Avishoo cave is in the middele of the Taee bane, Andeh Choo, and Khomasoon and in the basin of the low water canyoun. This cave is one of the natural amazing and biggest cave too in the province. You will also find other amazing caves that are located in the nature of this beautiful city their named are as the ancient cave of Khandileh Dasht, Chesley Cave and Kalchal Cave.
There are many rustics and villages in Gilan province that catch the eye of every viewer and bring a different experience of a beautiful, pretty feeling to nature.
 If you are traveling to Masal City and one of its wonderful countryside and wish to stay there for a day or more, Iilagh Khani's hotel in the Masal will be the perfect place for you.
The hotel's unique wooden rooms and spacious exterior have doubled the beauty of the hotel. This family-run hotel has a suite, a restaurant and a lounge in the lush green forest. The hotel is a small wooden hotel with a spectacular view of the beautiful valley surrounded by clouds. In the middle of Masal's Heavenly Paradise, staying at such a hotel and starting the day with butter, cheese, local honey and traditional bread is another blessing. This one-star wooden hotel is located at Masal Village, 65 km from Fouman and 20 km from Oullsablanga's contryside. Book your room in advance to stay at this hotel.